For the 6th of Intro to Fabrication, we were asked to make a project that involved mounting a motor. I chose to combine this assignment with my final project for Designing for Digital Fabrication, a motorized kinetic art installation that uses the Moiré effect to create a looping animation. The motorized aspect of the piece involves a geared DC motor turning two dowels via timing belts and pulleys.
My collaborator Barak Chamo and I weren't able to entirely finish the project in time (we still need to attach a transparency to the dowels that has vertical lines that create the Moiré pattern), but we were able to mount our motor and get the dowels turning with the timing belts.
Inspiration
This project was heavily inspired by Takahiro Kurashima's Poemotion books.
Materials
3/4" plywood
5/8" wooden dowels
5mm aluminum rods
12V 20RPM geared DC motor
8mm to 5mm shaft coupler
Timing belts and pulleys
1/8" white translucent acrylic sheet
Black acrylic paint
M4 20mm screws (for mounting the motor)
8-32 3" wood screws (for fastening the frame together)
Air conditioning isolation foam
Process
There was a lot of digital fabrication that went into this project – the frame was cut on the CNC router, the acrylic sheet was laser etched and cut, and we 3D printed couplers that connected the wooden dowels and the aluminum rods (would definitely not recommend doing that last one).
CNC-ing the Frame
Etching and Painting the Acrylic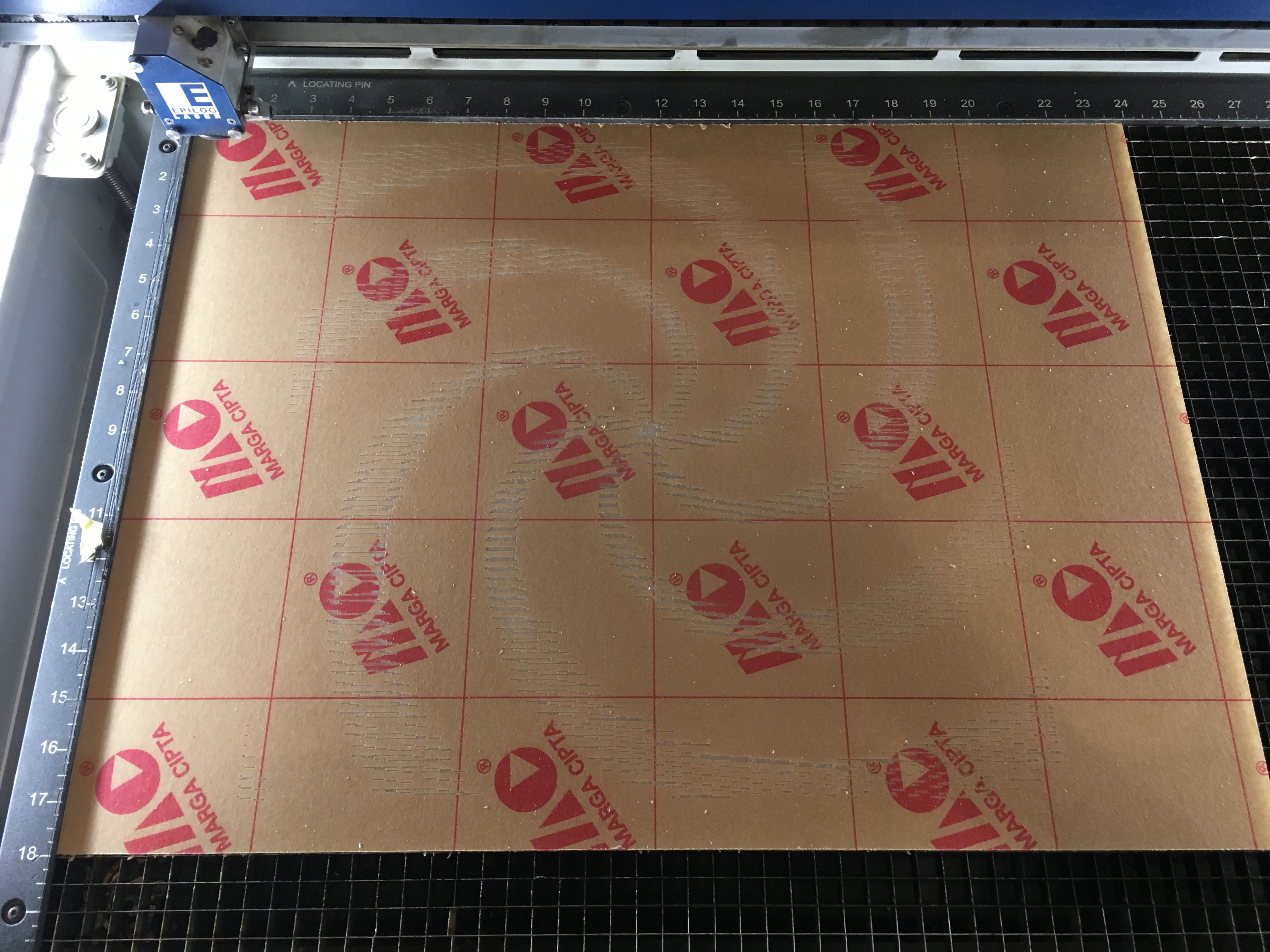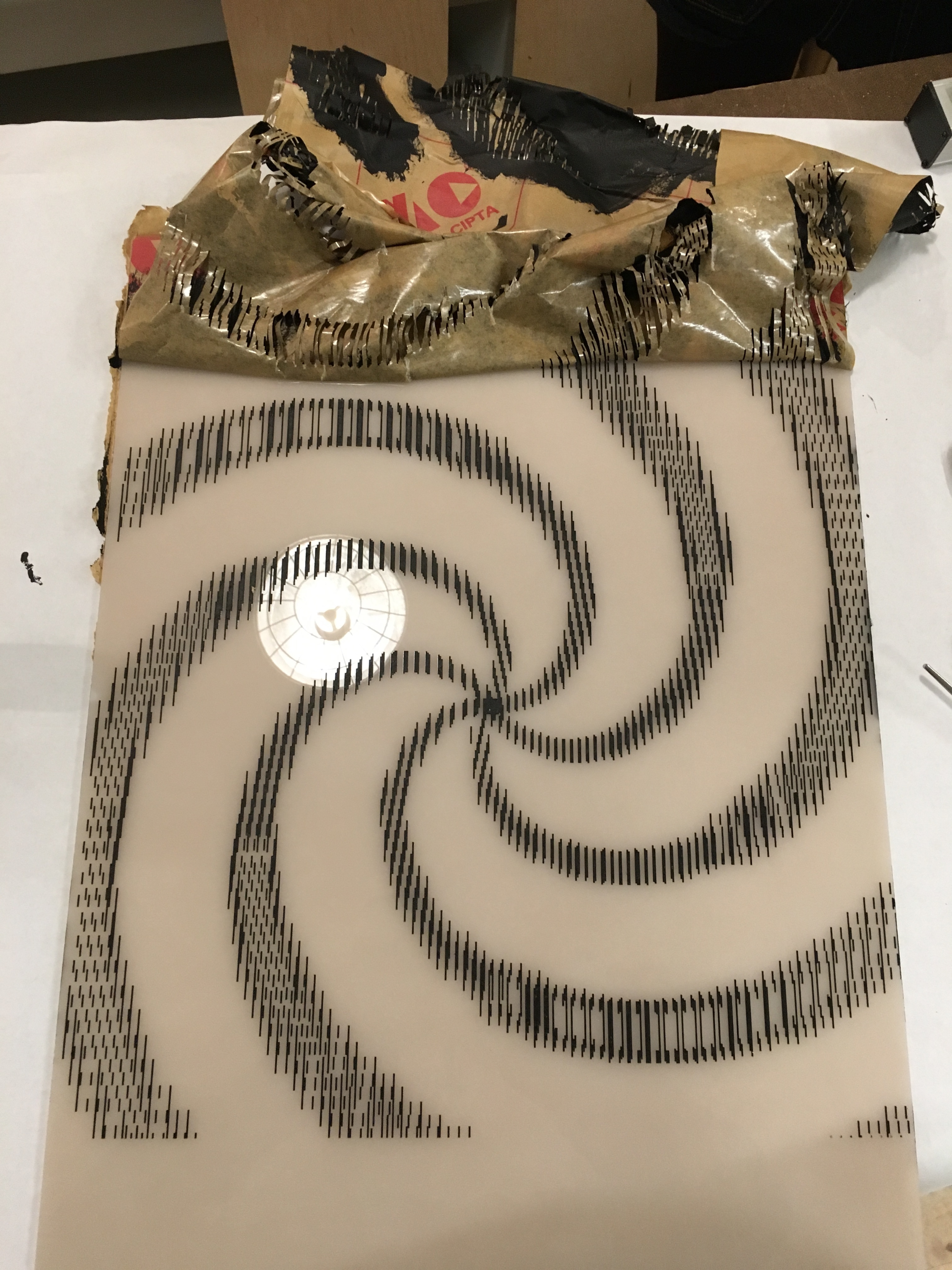 Motor Control Circuit
Mounting the Motor in the Frame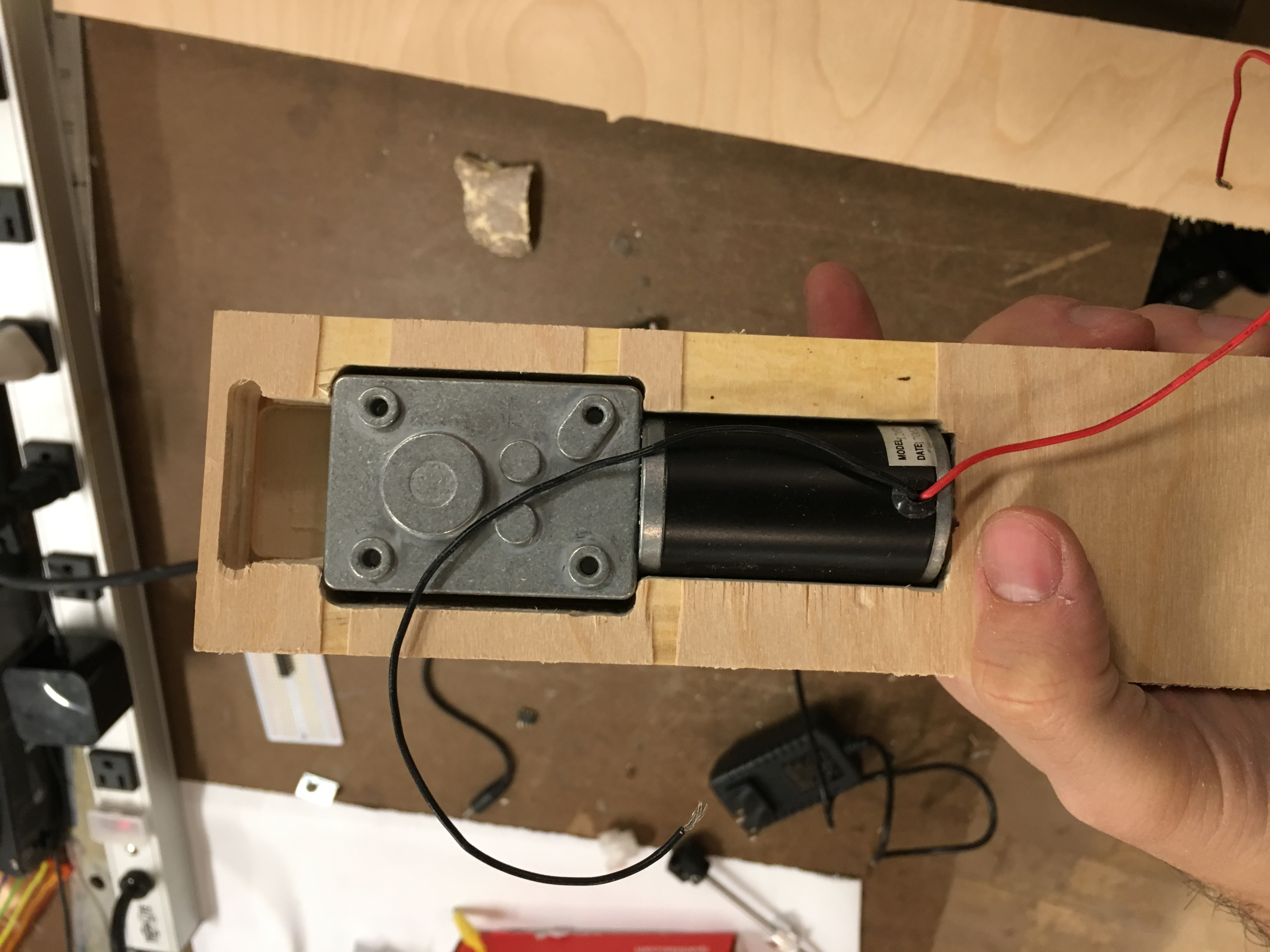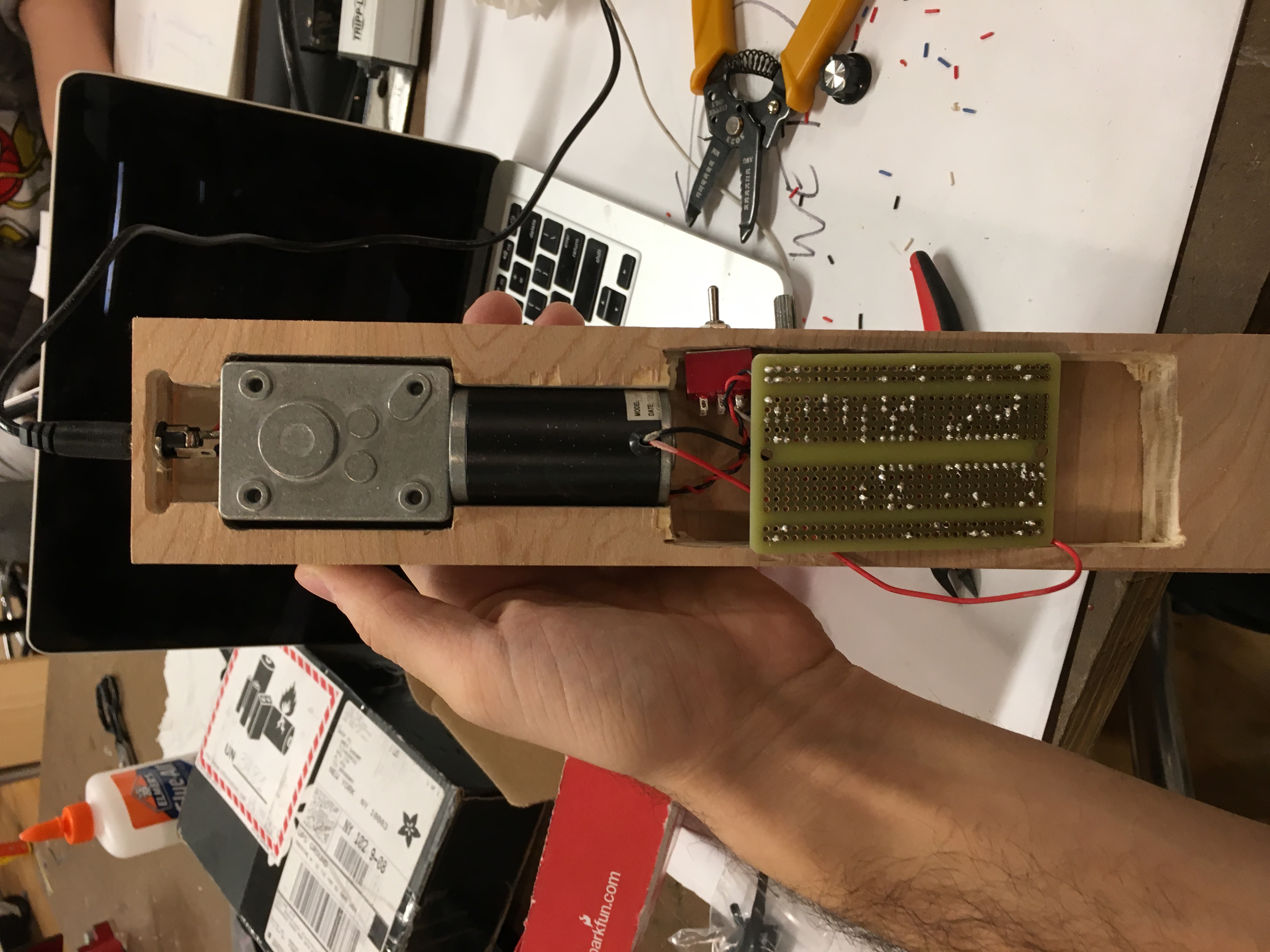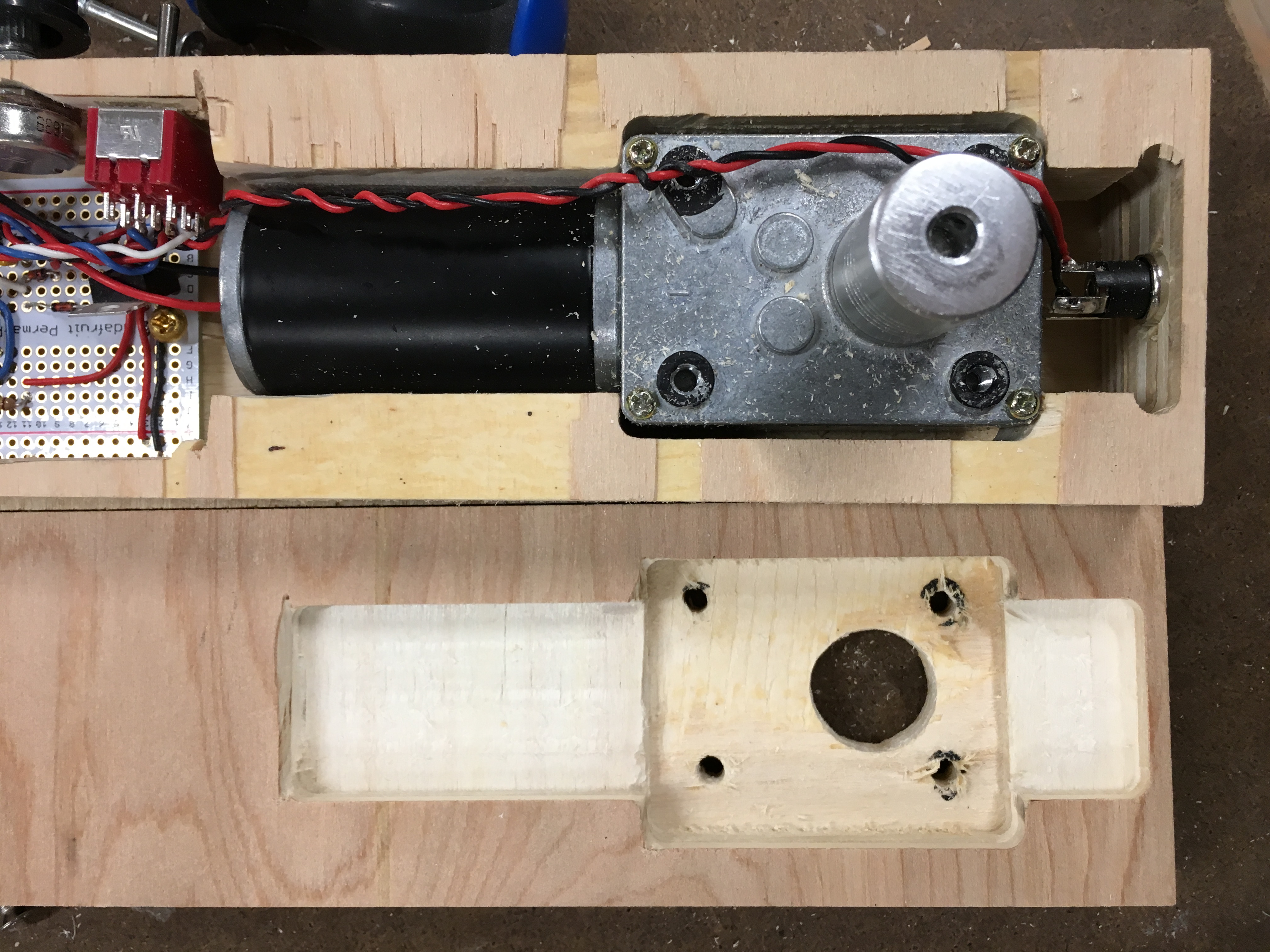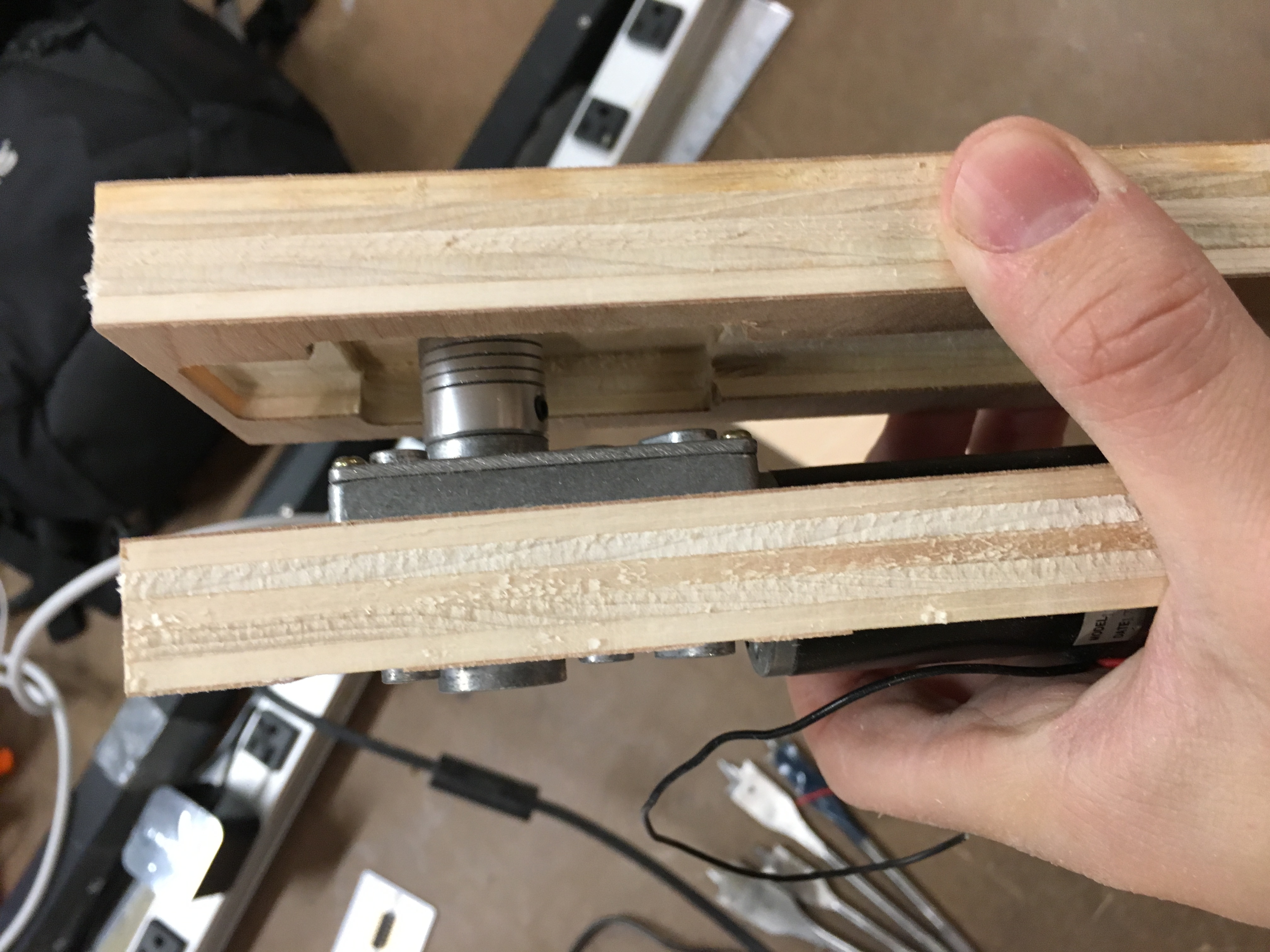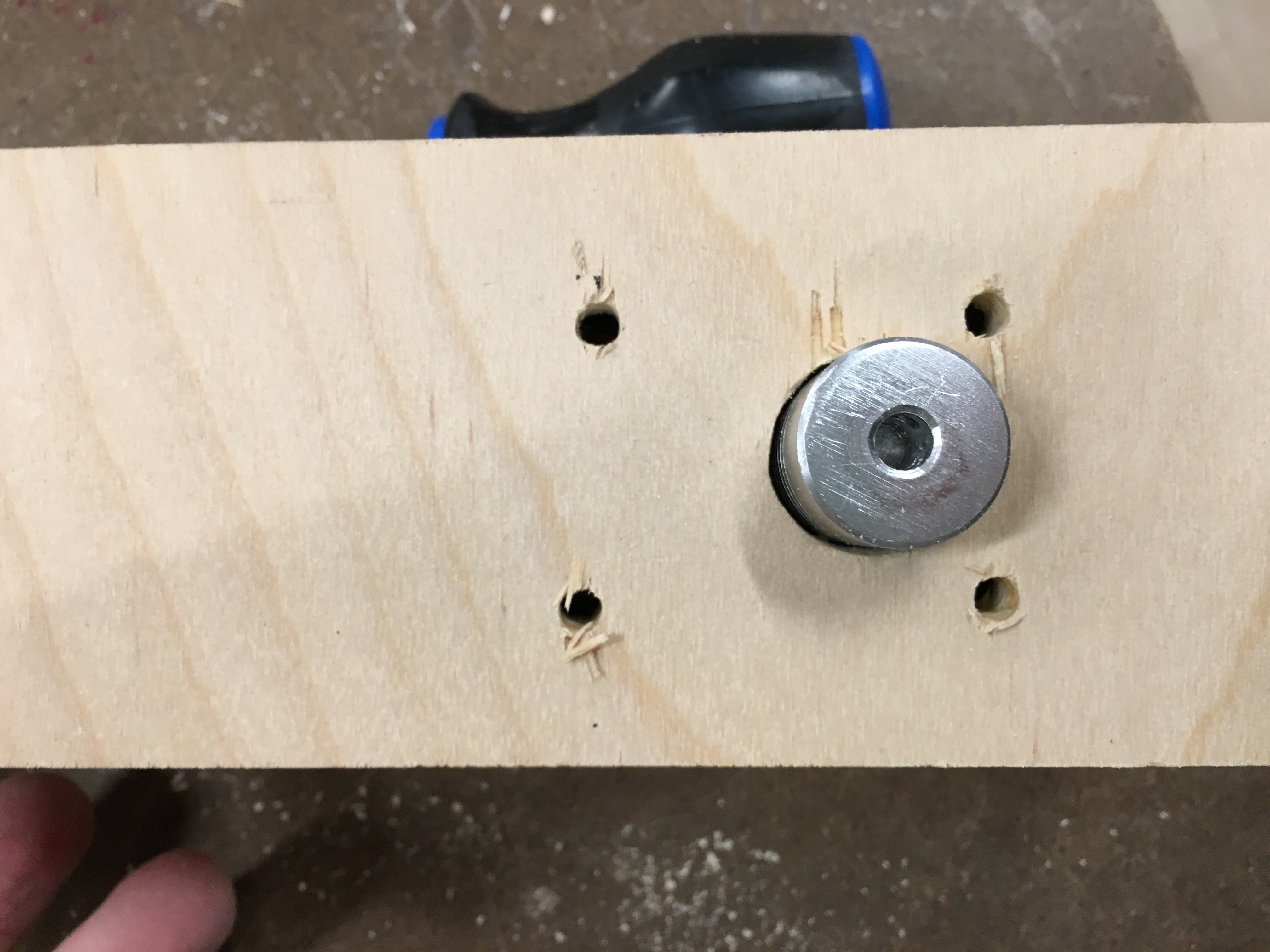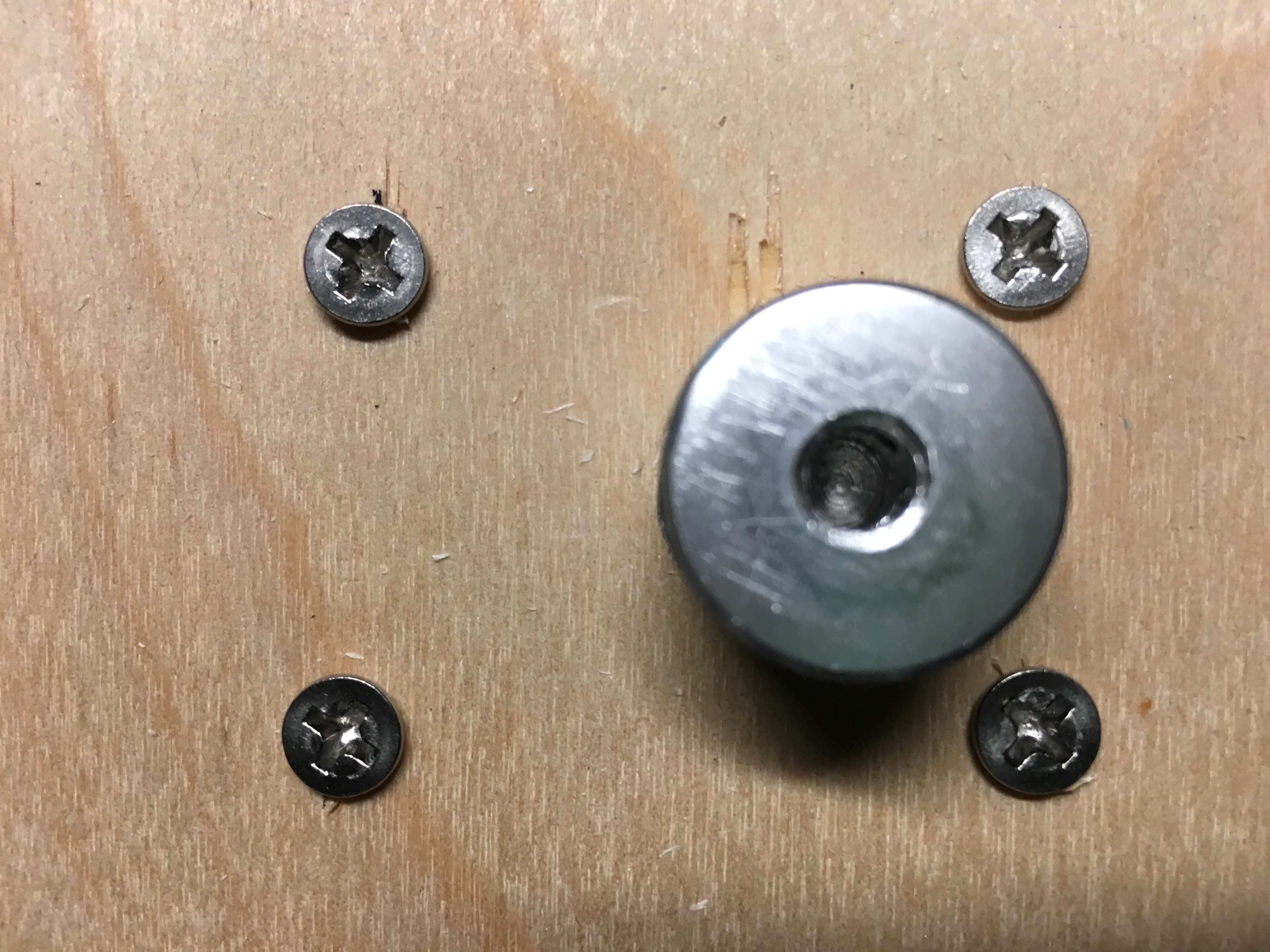 Result