For the third week of Intro to Fabrication, we were asked to laser cut something, and I decided to try using living hinges to make a box with rounded corners.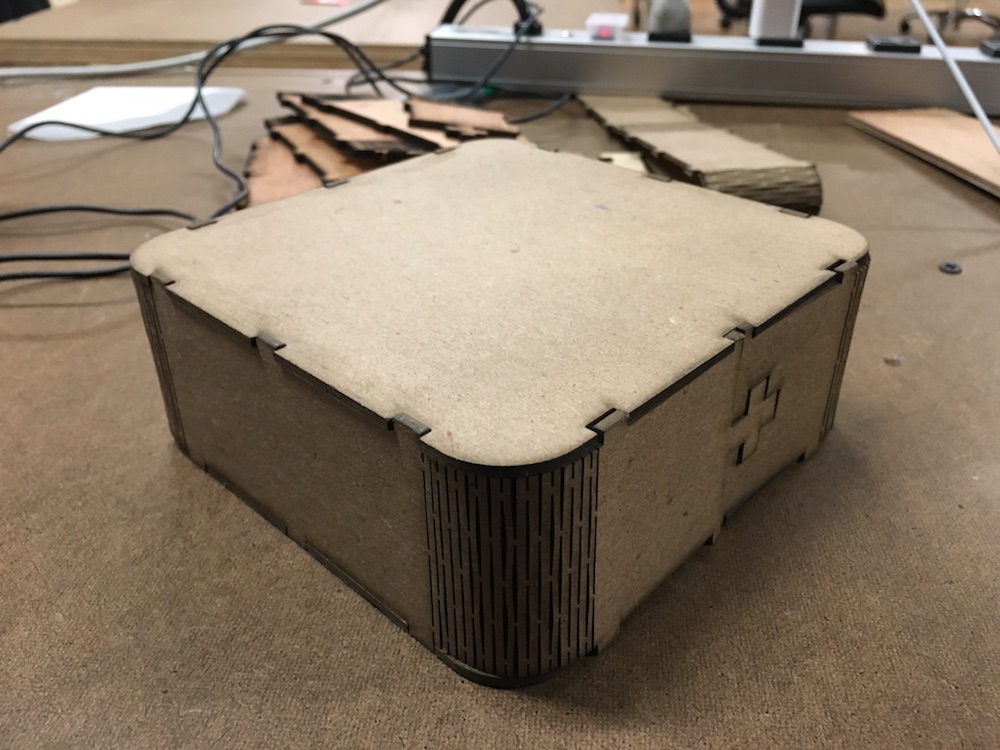 References
I adapted my design from a laser cut box designed by Oomlout. My main modifications were trimming down the top and bottom parts so that they were flush with the sides, removing all the extraneous holes, and adding a locking mechanism to help keep the box closed.
All of Oomlout's files
Oomlout's DXF file that I based my design on
I also found this article on living hinges useful for getting a better understanding of how living hinges work.
Files
Illustrator file for laser cutting the box
Materials
My plan was to prototype my design in 0.1" 30-ply chipboard, because it's very cheap ($1.83 at Blick!), lightweight, and sturdy, and then switch to 1/4" plywood for the final iteration. However, I ran into problems trying to cut living hinges into my plywood – the hinges snapped as soon as I bent them. I suspect that 1/8" plywood would work better, but I didn't have enough time to get more materials and try to cut again. That said, I'm quite happy with how the chipboard prototype turned out.
Tools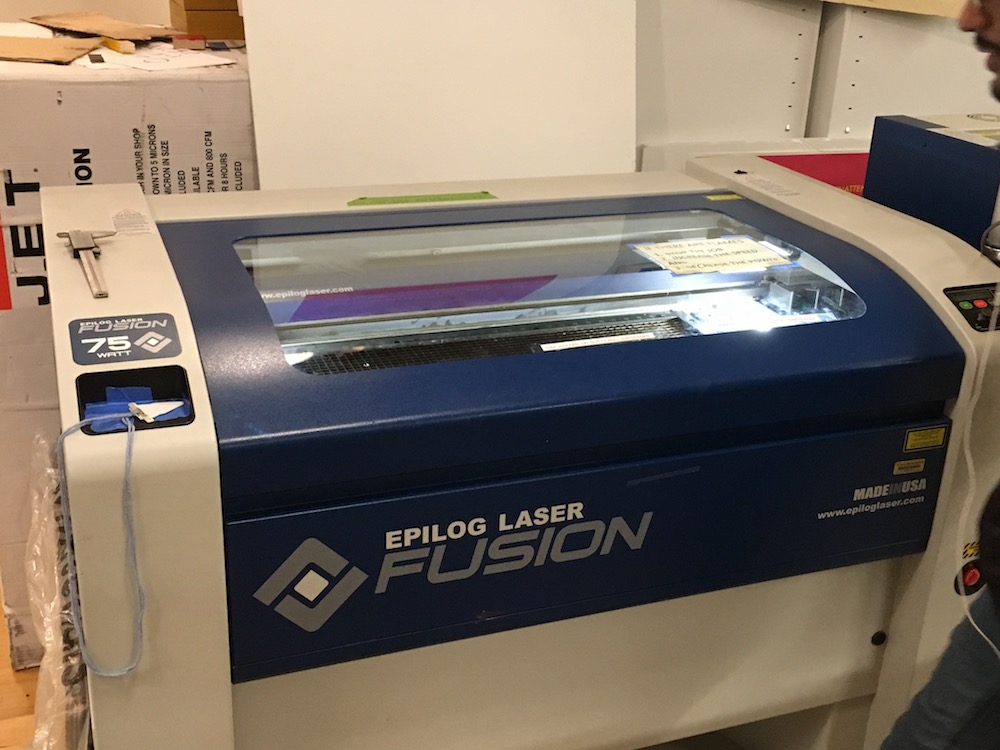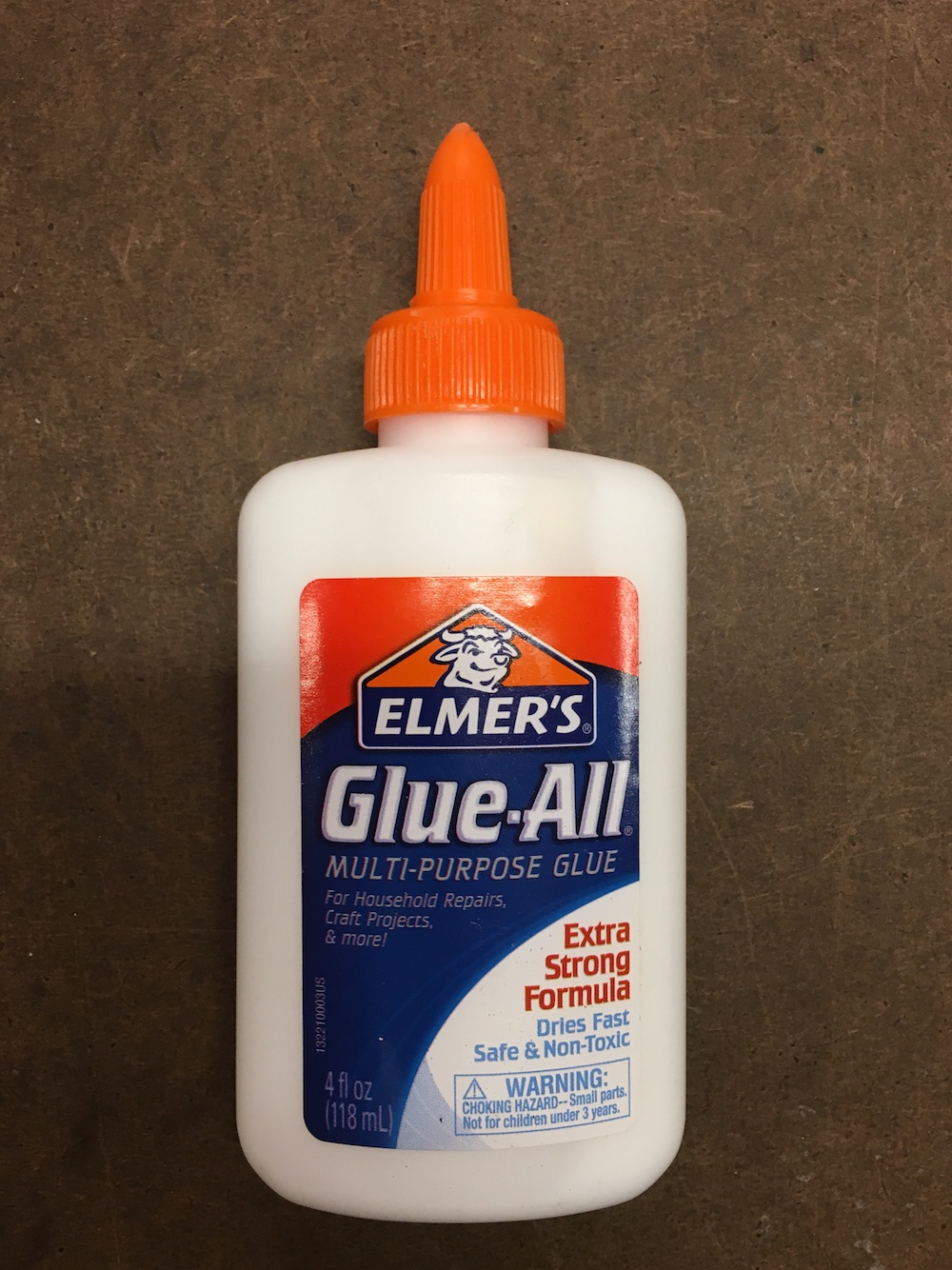 Process
The first step was to modify Oomlout's original Illustrator file, which I chose to do in Vectorworks because I'm a little more comfortable with it than Illustrator.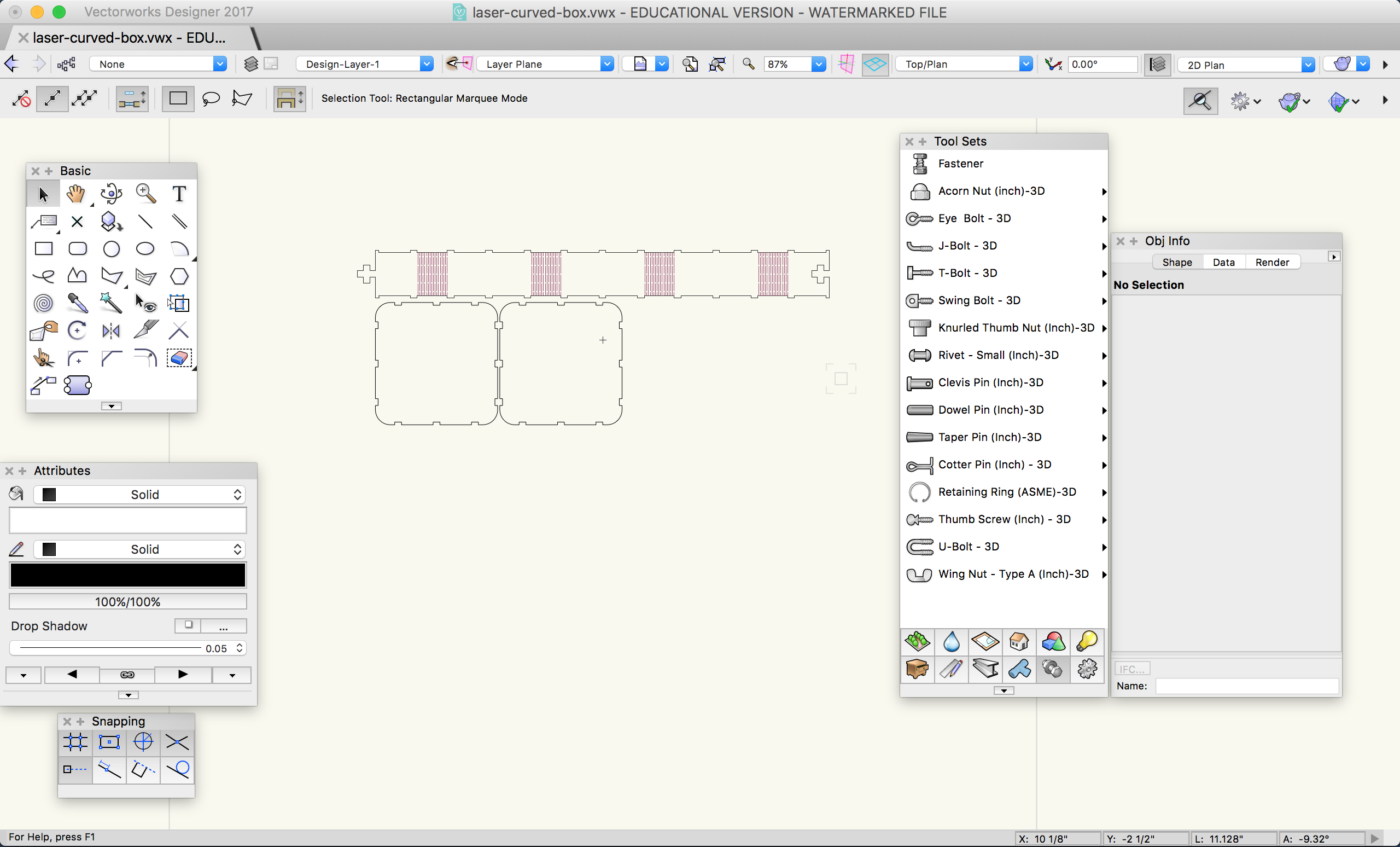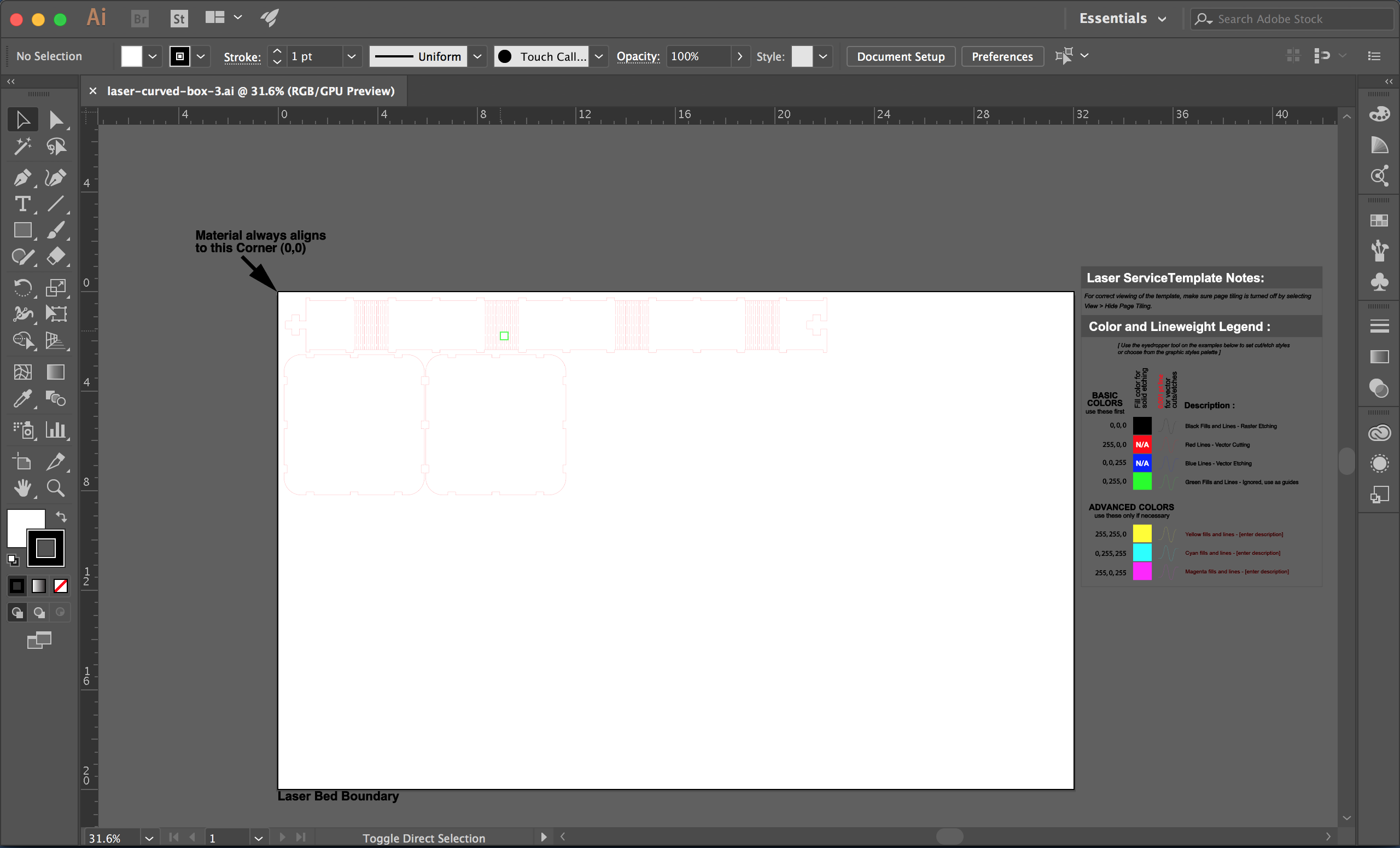 Because the chipboard was so dense, it took 3-4 passes with the laser to cut all the way through. My settings for the 75 watt laser (adapted from the settings for mat board) were 30 speed, 75 power, and 50 frequency. I initially tried 40 power, but found that that was nowhere near strong enough to cut through the chipboard. I was a little concerned about getting fires at 80 power, but it didn't end up being a problem.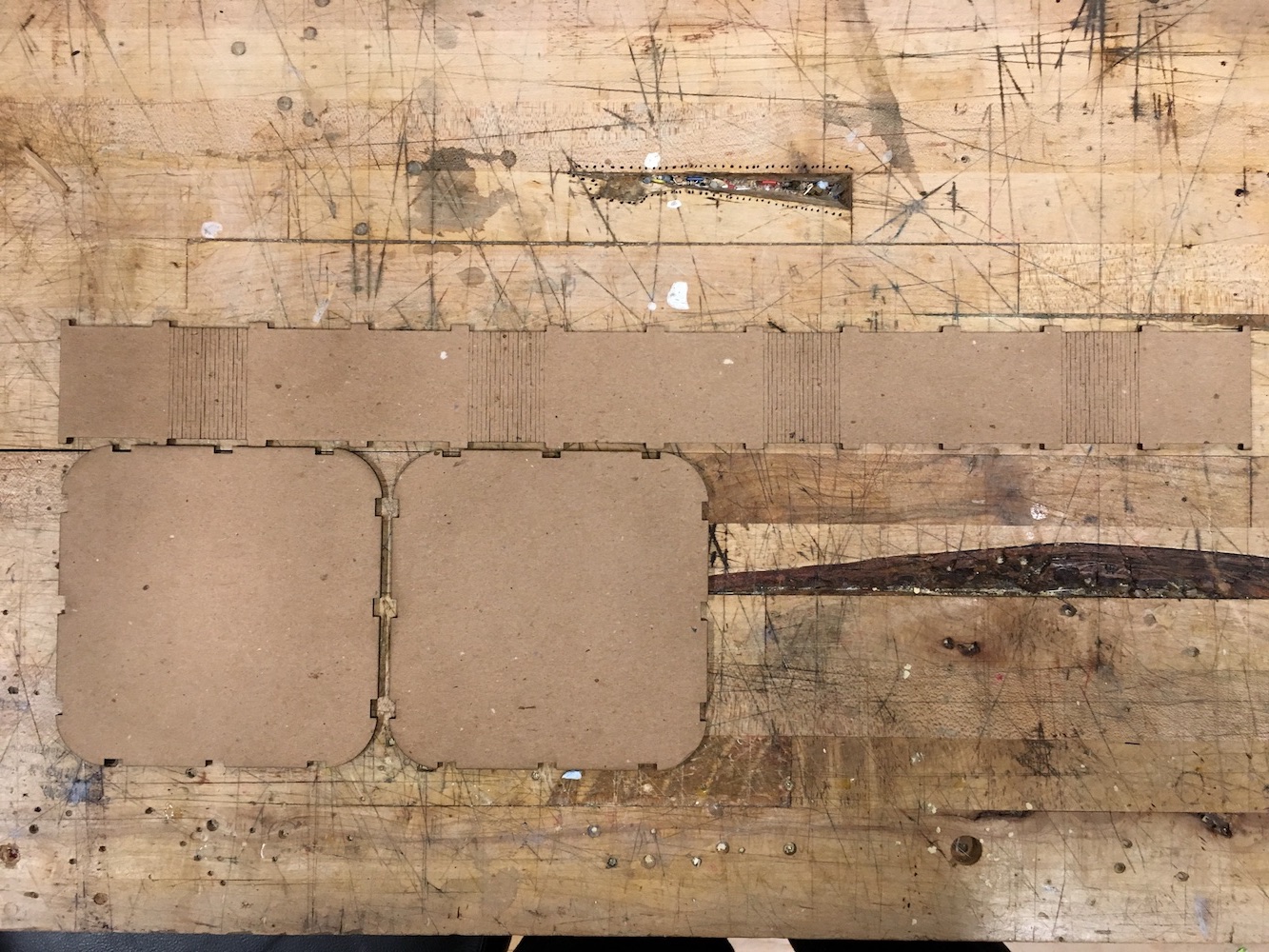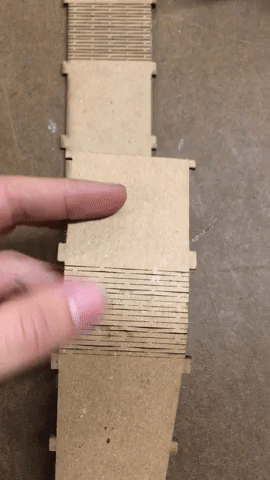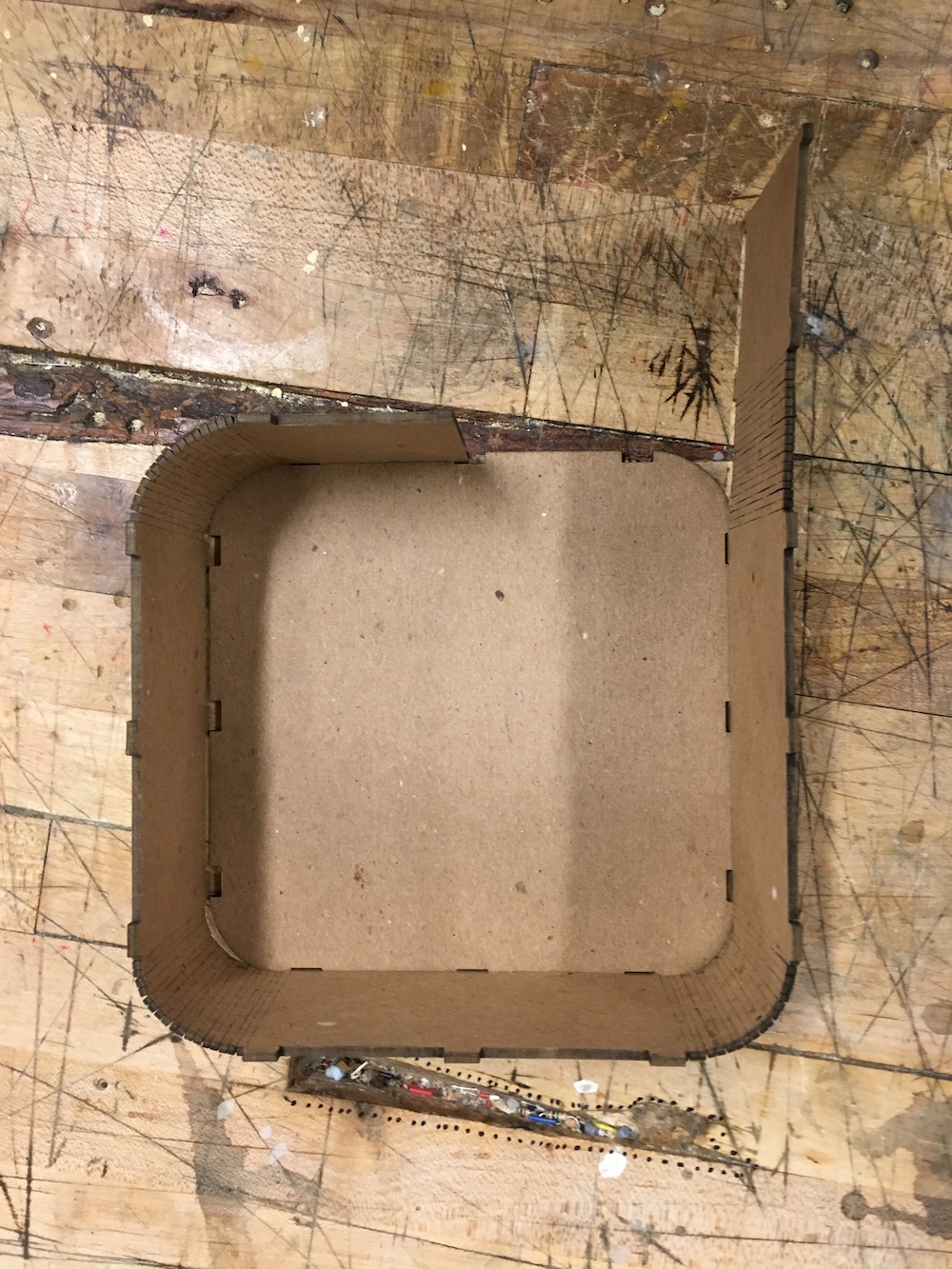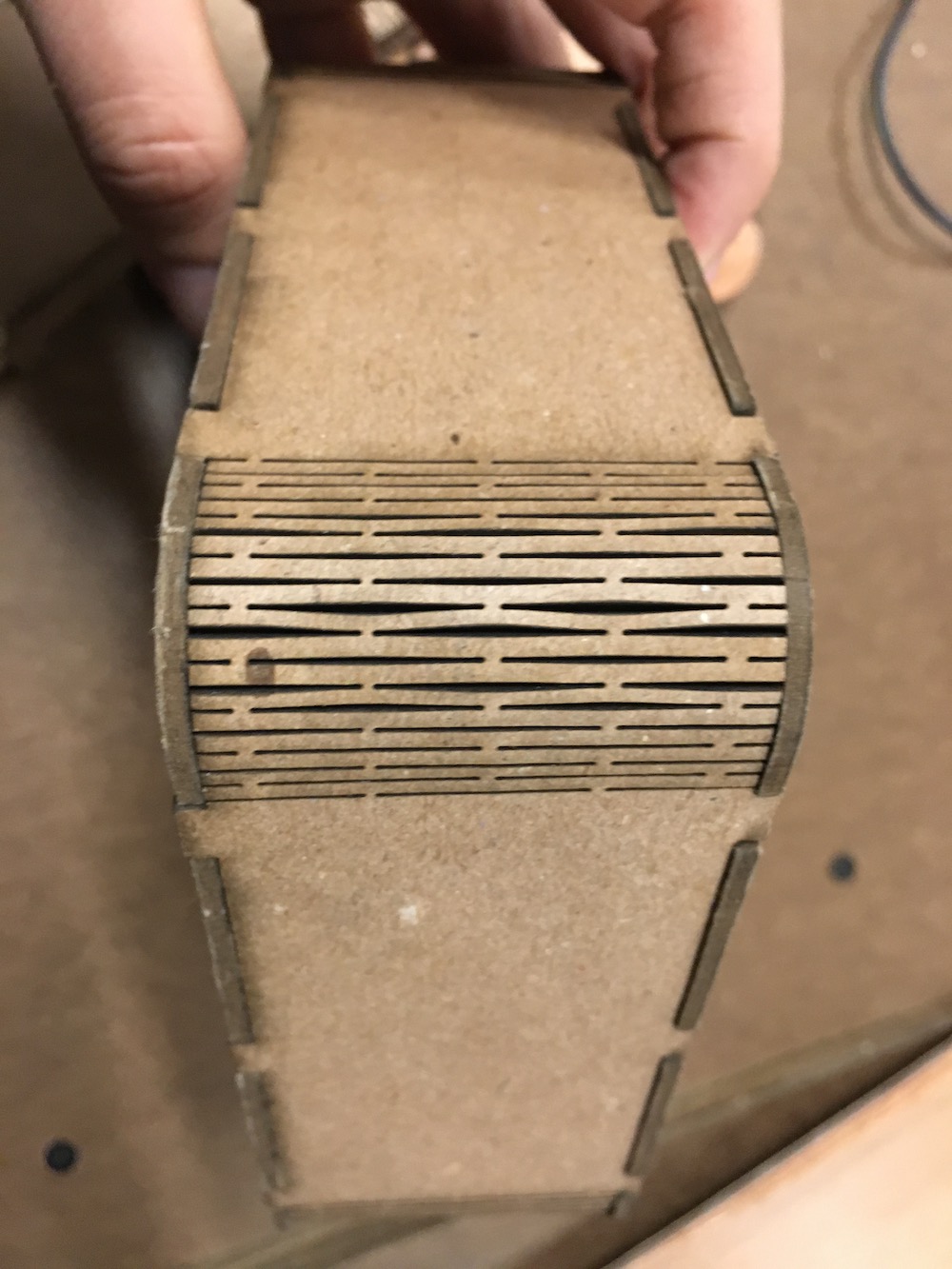 Once I had the first prototype assembled, I noticed that the two half panels where the hinged strip joined together tended to fly open if they weren't held together in some way, so I decided to add a simple t-shaped mechanism to hold them together.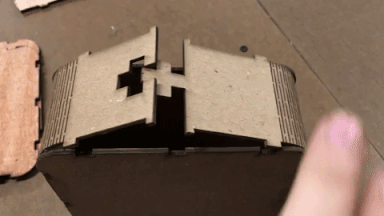 Next, I tried to switch to 1/4" plywood, but as I mentioned earlier, the living hinges just snapped in half when I tried to bend them.